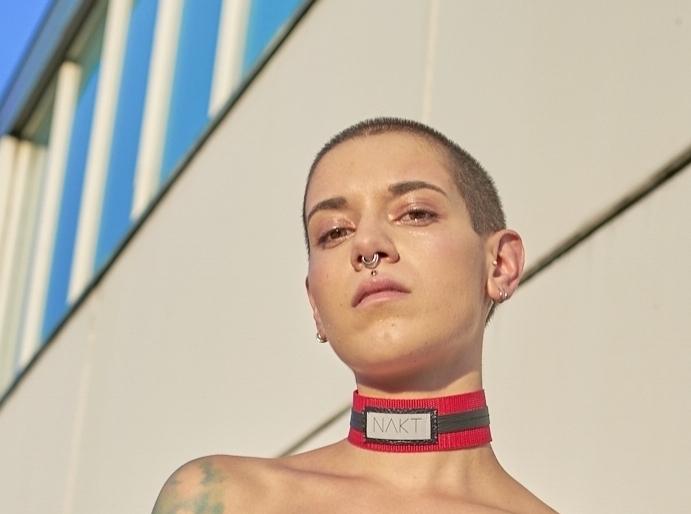 This Is NAKT, The Techno-Inspired Fashion Line Collabing With Berlin Club Griessmuehle
Cut shapes in cutting-edge clothing.
From its earliest days, through to its '90s heydey and into the present, club culture has always had an intimate connection with fashion. In recent years, this link has been formalised with a series of labels dedicating entire collections to those long nights on the dance floor.
The latest addition to this burgeoning range of streamlined, cutting-edge club attire is NAKT. The brainchild of fashion designer Moritz Danner, NAKT is, in its own words, "inspired by the openness and freedom in Berlin" and wants to be the "future of fashion for your night in your club." Featuring bodies, dresses and chokers as well as knitwear and shirts, the collection is characterised by clean lines, hard cuts, and the appropriate fusion of elegance and functionality to keep you both looking good and moving freely in your favorite club.
The line is also Berlin club-certified, with Neukölln institution Griessmühle collaborating with NAKT on merchandising. The two teams are joining forces on September 7 for a fashion show at the club, which will be followed by a clubnight featuring Rebekah, Smallpeople and the Khidi crew from Tbilisi, giving you the perfect chance to cut shapes in your new wardrobe.
Source:
https://www.electronicbeats.net/the-feed/nakt-techno-inspired-fashion-line-collabing-berlin-club-griessmuehle/